Skip to Main Content
It looks like you're using Internet Explorer 11 or older. This website works best with modern browsers such as the latest versions of Chrome, Firefox, Safari, and Edge. If you continue with this browser, you may see unexpected results.
Teens
Teens and young adults are beginning to explore their independant likes and dislikes. Some are already making meals for family members and all are preparing to provide for themselves in the near future. Cooking provides experience in science, math and vocabulary.
Program suggestions:
Holding a Career Fair that includes chefs, farmers, bakers, locals from farmer markets, and other makers is an exciting way to highlight unusual career choices.
Try a cake decorating contest, Cupcake Wars/Cookie Cake/etc.
Host a take and Bake where teens make a dough such as cookie dough or pizza dough at the library and provide them instructions for baking the dough at home.
Chopped Kitchen Challenge (can be done virtually).
Program Outlines:
"Sprinkle, Mold, Blend, Create: Cooking Programs for Teens" from the Programming Librarian blog. Sprinkle, Mold, Blend, Create
"Veggie Teens": Earth Friendly Cooking Program Veggie Teens Program
Project Share: The Project SHARE curriculum aims to build high school students' skills to reduce health disparities at the personal, family and community level. The curriculum aligns with national standards and can be used in diverse settings nationwide: schools, libraries, community-based organizations, and community-academic partnerships.
Children & Families
Program suggestions:
Program outlines:
This all ages storytime from Jbrary uses diverse books and uses a lot of repetition for new language learners Storytime Agenda
Talking About Food Allergies - Nemours Kid's Health.If you're looking for an approachable way to discuss food allergies, try this resource for educators from the Nemours Kid's Health website. Teacher's Guide to Food Allergies
Adults
Program Suggestions:
Cookbook Club: Pick a specific cookbook or cuisine each month and have each person bring a dish from the cookbook that they chose. They can talk about why they chose the recipe and how it turned out.
Explore other cultures: Each month focus on a new country. Read a book and have patrons pair a dish to the book.
Spice Club. Distribute a spice and recipe. Participants make and try the recipe at home and then meet (can be done virtually) to discuss the spice and recipe.
Eat Play Grow
In 2009, the Children's Museum of Manhattan (CMOM) launched the EatSleepPlay Health Initiative with the cooperation of the National Institutes of Health (NIH) and a national advisory board of pediatric and health experts, researchers, and community partners. At the heart of EatPlayGrow is CMOM's adaptation of the NIH's We Can! (Ways to Enhance Children's Activity & Nutrition) program (originally for parents and children ages 8 to 13) into the 11-lesson EatSleepPlay curriculum for children ages 6 and younger and their adult caregivers. This curriculum combines the latest science and research from the NIH with CMOM's holistic arts and literacy-based pedagogy to engage families and adults who work with young children with creative programs and consistent health messages in informal and formal learning environments.

Grow It, Try It, Like It!
Grow It, Try It, Like It! Nutrition Education Kit Featuring MyPlate is a garden-themed nutrition education kit for child care center staff that introduces children to: three fruits - peaches, strawberries, and cantaloupe, and three vegetables - spinach, sweet potatoes, and crookneck squash.
We Can!
We Can! (Ways to Enhance Children's Activity & Nutrition) is a national movement designed to give parents, caregivers, and entire communities a way to help children 8 to 13 years old stay at a healthy weight.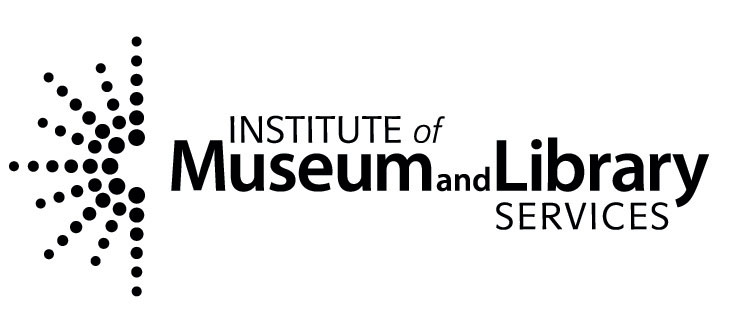 This project was made possible in part by the Institute of Museum and Library Services and the New Hampshire State Library.