Skip to Main Content
It looks like you're using Internet Explorer 11 or older. This website works best with modern browsers such as the latest versions of Chrome, Firefox, Safari, and Edge. If you continue with this browser, you may see unexpected results.
About
Food always brings people together, why not at the library? The New Hampshire State Library seeks to improve food literacy at libraries around New Hampshire by providing resources for education about food, nutrition, healthy eating, and cooking that support and improve community health.
Let's Move In Libraries
Everyone has a role to play in increasing healthy living, including libraries! Let's Move in Libraries is an international initiative to get people of all ages and abilities on the path to health. With their impressive reach and great potential for impact, public libraries can and do support healthy communities through StoryWalks®, seed collections, Yoga classes, gardens, cooking classes, and much, much more. Through Let's Move in Libraries, public libraries can come together with partners to answer the call to action.
Afterschool Meals in Libraries – Offering Year-Round Nutrition
Wednesday, May 18, 3:00pm ET / 2:00 pm CT / 1:00 MT / Noon PT
Libraries provide a unique opportunity to combat food insecurity and improve the health and well-being of children in their communities. Interested in learning how? Join this webinar to learn how the Afterschool Meals Program can provide nutritious meals and snacks in libraries. You will hear from two libraries and a program sponsor – Jasmin LoBosso from the Kern County Library in California, Sarah Wright from the Columbus Metropolitan Library in Ohio, and Shannon Amos from the Children's Hunger Alliance – about their experience starting Afterschool Meals Programs in libraries.
This free webinar is hosted by No Kid Hungry. Register here:
http://bestpractices.nokidhungry.org/webinars/afterschool-meals-libraries-offering-year-round-nutrition
The webinar will be recorded and archived on the No Kid Hungry website.
Also check out no Kid Hungry's resource about summer and afterschool meals and libraries:
https://bestpractices.nokidhungry.org/programs/summer-and-afterschool-meals-libraries
Kitchen in a Box
The Kitchen in a box contains common kitchen tools and appliances for a public library program. This kit was modeled on kits that the Culinary Literacy Center at the Philadelphia Free Library built for their branch libraries to utilize.
To borrow--contact Deborah Dutcher, Library Services Library.
Food in the Library
Food in the Library: Reading & Feeding Your Community
http://nlcblogs.nebraska.gov/bigtalk/previous-conferences/2022-recordings-presentations/food-in-the-library-reading-feeding-your-community/
Julie Elmore, Library Director, Oakland City – Columbia Township Public Library, Oakland City, IN (Population served: 3,830)
While some libraries have policies against having food in the library, the Oakland City – Columbia Township Public Library in Indiana embraces food and actively works towards incorporating it across many areas of programming in unique ways. Drive through food pick-ups, growing a vertical indoor garden, programming around food, and partnering with the regional food bank to distribute monthly supplemental food boxes to seniors are just some of the ways this library is helping to combat food insecurity in small and often hidden ways in their community. Julie will share tips about creating partnerships with community organizations and finding the grants to help make these food programs successful.
Beyond Yuck and Yum
What if food in library programming could build communities around food? What if it could start conversations about culture and food equity?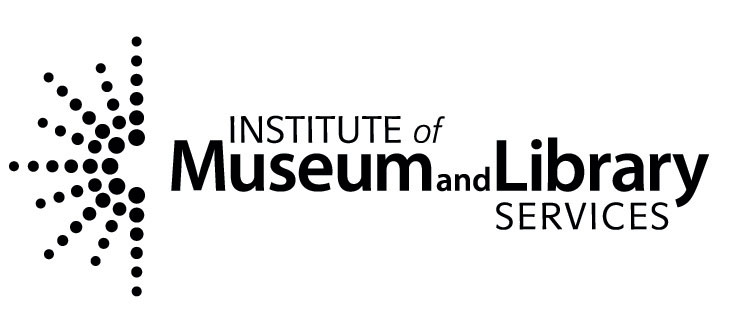 This project was made possible in part by the Institute of Museum and Library Services and the New Hampshire State Library.